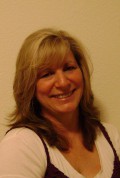 Greetings!
I am glad you decided to visit my website. My name is Penny Moss, licensed massage therapist at
PURE SYNERGY WELLNESS STUDIO...
Where it is my goal to help you relax, unwind, and maintain your health with the healing touch of massage. Simply, It just makes sense!
I have been in the medical arena for over 20 years. My interest in alternative medicine and holistic healing led me to advance my knowledge in massage therapy and muscle manipulation. It is my hope and desire to promote the benefits of massage to any of those that I meet.
Penny Massage provides relaxing massage, hot stone massage, deep tissue massage, myofacial release, chronic illness, cupping and pregnancy massage. Massage promoting health and wellness using alternative healing. "Let me help you!"